Focus on Xavier Leclerc
Xavier Leclerc – Buyer Auchan Roncq – Report from Château Le Gay
Photos Jean-Bernard Nadeau – Réalisation Vidéo Arnaud Fleuri – English version by Com'by Avm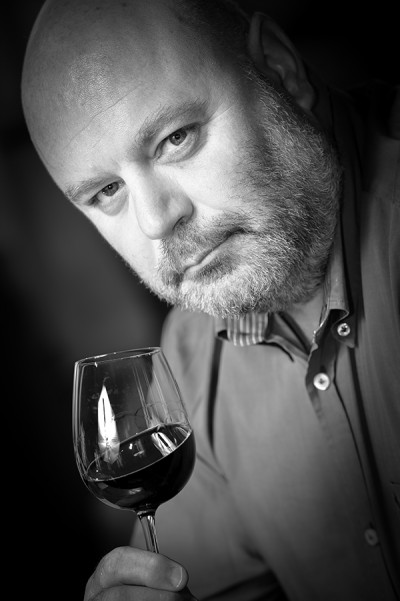 Xavier Leclerc
Born in the north-eastern town of Roubaix on the 1 December 1968, Xavier is father to two children, Emma and Henri.
Having studied agriculture, Xavier Leclerc worked in the phytopharmaceutical sector between 1990 and 1997, when he began working with Auchan in the town of Roncq as a wine seller for an independent company. He has been working as a cellar manager for the Auchan Group since September 1999.
Since 2006, he has been a judge at the prestigious Concours Mondial de Bruxelles. He became president of the jury in 2009, and was elected Man of the Year by the Revue des Vins de France in 2012.
He spends much of his professional life travelling from vineyard to vineyard, throughout France and the rest of Europe, as well in North and South America. Xavier's travels quench his thirst for knowledge, as he strives to uncover the best new wines for the French market.
Xavier Leclerc is a buyer for the cellar at Auchan Roncq, but also for several other regions through a series of partnerships with the group's central purchasing body.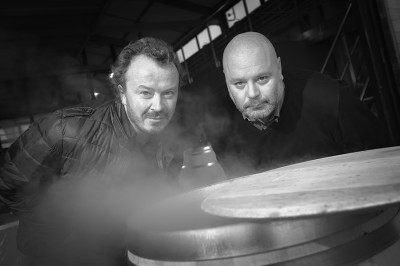 Auchan's partnerships with winegrowers
Auchan's Roncq store, built in 1967, is the chain's oldest surviving outlet. Its cellar contains over 1500 references, boasting record daily takings of 1.6 million euros for the 2009 vintage.
Xavier works directly with over 450 properties. He considers these strong partnerships to be absolutely vital. We met him at one of his partner producers, Château le Gay, during the harvest. Xavier sees his presence at important moments such as this as a key part of his role.
Xavier Leclerc ascribes great importance to the human side of his job, which is probably a result of his agricultural background in northern France. He was 10 years old when he had his first glass of wine.
The 2014 vintage
You might say it's a potentially great vintage, or perhaps that it is more notable for its inconsistency…
For Xavier, 2014 was a solid year in a classic style that sits somewhere between 2008 and 2010, even though every vintage is different. The vintage was saved by beautiful late season weather.
The Merlot was difficult to handle last year given that its period of optimal ripeness is very short compared to other varietals, which made deciding when to begin harvest even more difficult than usual.
Among this year's most positive surprises were the Château Grand Mayne, Château Sansonnet and the Château La Dominique, as well as a superb Château Troplong Mondot. In Pomerol, alongside the wonderfully consistent Château l'Eglise Clinet, he singled out the Château le Gay and the Château Le Violette.
The cabernets came out well in general, having offered stronger resistance to the few days of hot weather that preceded the harvest. Here, he picked out Les Carmes Haut-Brion from Pessac-Léognan as the star of the vintage. Château Calon Ségur in Saint-Estèphe, Château Léoville Poyferré in Saint-Julien, Château Baron Pichon Longueville in Pauillac, Château Marquis D'Alesme in Margaux, Château Poujeaux in Moulis and in the Médoc, Château La Tour Carmet and Château La Lagune.
Making Of

View or print this report in PDF
This english version is by Com'by AVM
Contact Xavier Leclerc : xleclerc@auchan.fr