Focus on a Player : Xavier Planty
Xavier Planty – Château Guiraud – AOC Sauternes – 1er Grand Cru Classé en 1855
Photos Jean-Bernard Nadeau – Réalisation Arnaud Fleuri – English Version  by Maxine Colas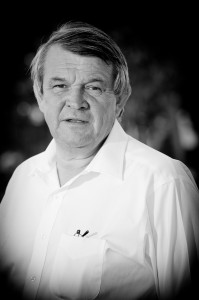 Xavier Planty
Xavier Planty was born on the 30th March 1955 in Bordeaux, and has always been a passionate lover of both Nature and wine.
After completing his studies in biology (Masters in Psychology and Plant Genetics) and obtaining a National Diploma in Oenology, he began working in the Bordeaux wine trade. In 1982, he worked at a First Classified Grand Cru estate in Saint-Emilion before joining the team at Château Guiraud, the 1st Classified Grand Cru (of 1855) in Sauternes, where he became manager in 1986.
Rapidly, he initiated some serious thinking about a global approach to environmentally friendly practices at the estate, which he continues to encourage today. Xavier Planty is also co-owner, with his wife Aude, of Château du Carpia, located in Castillon de Castets and which is also an organically farmed vineyard. Xavier describes himself as both a farmer and a wine grower.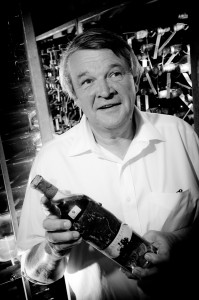 Château Guiraud
Classified since 1855 as a First Grand Cru, Château Guiraud is the oldest estate in Sauternes. The property dates back to the fifteenth century.
It is also one of the largest, with its 100 hectare vineyard, the whole of which is located in the district of Sauternes.
Château Guiraud was purchased by 4 wine-loving friends in 2006 : Robert Peugeot, Xavier Planty, Olivier Bernard (director of Domaine de Chevalier) and Stephan von Neipperg, who owns Château Canon La Gaffelière in Saint-Emilion.
Natural Wine
Château Guiraud is the only First Classified Growth of the 1855 classification to become certified in organic farming.
The estate has banished weed killers and chemical insecticides for several years now and is renowned for its implementation of organic wine growing practices, which stems from a real objective – preserving the natural balance of the ecosystem. This has involved re-planting  hedgerows to help natural pest control, building insect shelters, nest boxes, a white grape variety vine depository, a natural wastewater treatment plant and supporting vine biodiversity…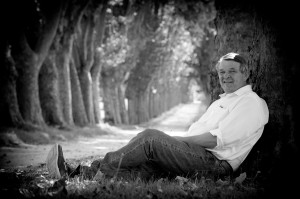 Making Of

Version française
View in PDF or Print
Photos Jean-Bernard Nadeau
Château Guiraud
This English Version is by Maxine Colas