Focus on a player : Dominique Haverlan
Dominique Haverlan – Château de La Brède
Photos Jean-Bernard Nadeau – Réalisation Arnaud Fleuri – English Version  by Maxine Colas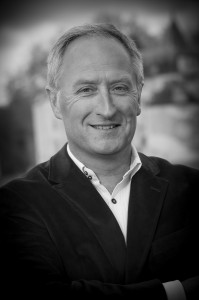 Dominique Haverlan
Originally from Flanders, the Haverlan family has been in the Graves region since the 1930's. Dominique Haverlan was born in 1959. He is married with three children. In 1978, he obtained his Enology and Viticulture technician diploma. He began his career first by tenant farming (more particularly at Château Grand Bourdieu, where he organized re-planting of the entire vineyard), before purchasing  the ruins of Le Vieux Château Gaubert and its vines in 1988.
Chain saw in hand, he moved into his new home, where Nature had got the upper hand, and began planting on land that hadn't hosted vines since 1945. In just a few years, the estate came alive again, thanks to his hard work : the vineyard was re-planted and the technical buildings entirely renovated. Since 1996, two stone masons have been employed full-time to restore the estate's buildings. The whole project has been auto-financed. The surrounding walls have been completely rebuilt and reinforced. These will circle the park and a rotunda should soon be finished.
The new vat room houses 16 stainless steel 200 hectolitre vats and 8 underground vats containing 170 hectolitres. The barrel cellar has been entirely re-thought and designed by Dominique.  He has also built a reception hall measuring 150 square metres between the cellar and the vat room, which can welcome around 120 people. A boutique is planned. Furthermore, in 2004, Dominique took over the tenancy of a vineyard in Pessac-Léognan, Château Pontet Caillou, who's closest neighbour is Domaine de Chevalier. In 2010, he also took over Château Haut Pommarède, another  abandoned vineyard in need of renovation.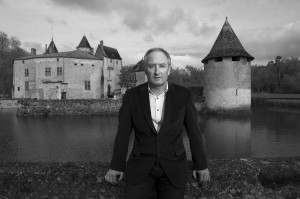 Château de La Brède
It is not surprising, considering Dominique's career, that he is naturally keen to bring viticultural activity back to the historical Château de La Brède.
It was here, in this castle, on the 18th January 1689, that Charles Louis de Secondat, Baron of La Brède and of Montesquieu was born – otherwise known more simply as Montesquieu. The famous French philosopher and politician was very attached to the family estate and stayed there very often. Countess Jacqueline de Chabannes, descendant of Denise, Montesquieu's youngest daughter, lived in the château until her death in 2004.
The Countess died childless and her wish was that the estate should stay open to the public. With this in mind, she had founded the Fondation Jacqueline de Chabannes, designed to protect the domain and enable the public to visit it. At the same time, Bruno Gérarud, the owner of Château Méjean, initiated the rebirth of wine-making activity at Château de La Brède and replanted in 2008. In 2011, Bruno Géraud entrusted Dominique Haverlan with the project follow up.
The White Wine of Château de La Brède 2011 is already available, on site. The red wine will be available from May 2013.
Wine Tourism:
Château de La Brède's winery will be open for visits in June 2013. In the meantime, visitors can discover the château itself, for example on Saturday 15th September 2012 : "Montesquieu et Nous" – an event organized to coincide with the National Heritage open days, with the participation of the town of La Brède.
3 pm : discussions around the theme of "Montesquieu the Traveller", with musical interludes.
5 :30 pm : the 5th literary prize award ceremony
7 :30 pm : Closing drinks party with illumination of the château.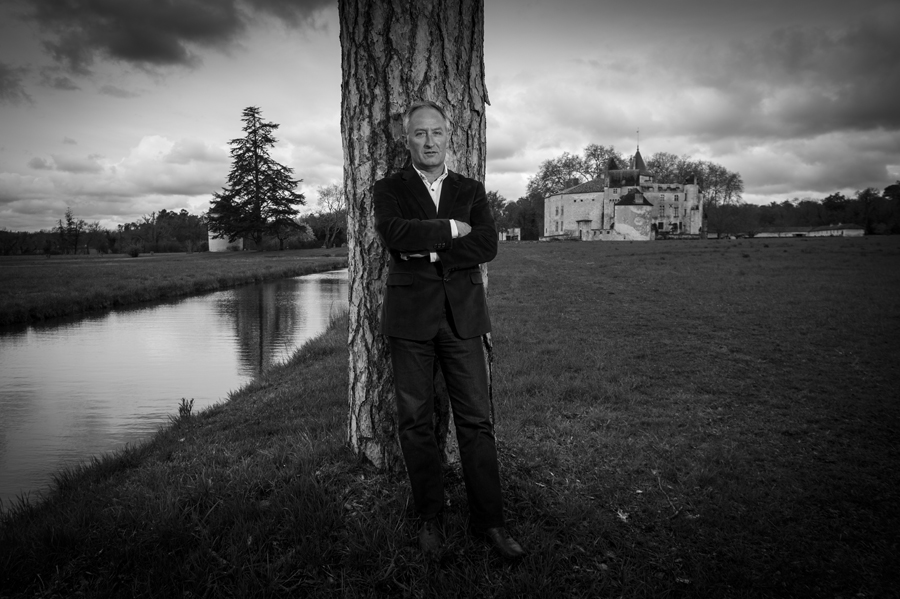 Making Of

Version Française
View in PDF or Print
Château de La Brède Website
Dominique Haverlan Contact