SIAL Wine World 2013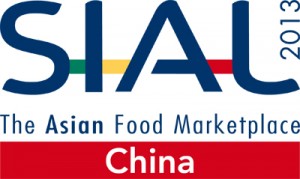 China's Only Premium & Top Quality Wine Event – May 7-9, 2013 at the Shanghai New International Expo Center
Figures :
Hall N1 – 12,000 sqm
450+ Wine & Spirits exhibitors – 12,000 professional visitors
Bottoms up! A healthy wine market
During the 12-month period from June 2011 to July 2012, Bordeaux wine exports surged to a historical high of 2.29 billion euros ($2.9 billion), according to CIVB.
China is the world's largest Bordeaux wine importer in terms of both volume and value, far ahead of its nearest followers. During the period, China's imports reached 63 million liters, more than twice the volume of Germany, which ranked second globally.
Meanwhile, China's import value stood at 649 million euros, 55 percent higher than the United Kingdom, which came second in value, CIVB data showed. In the meantime, despite the impact caused by the economic slowdown on the retail market, China's imports of Bordeaux wine registered much stronger growth than traditional markets such as Germany and the UK.

SIAL WINE WORLD dedicates itself to the excellent fast-growing wine culture in China. It concocts a classic, supreme quality platform for wine experts to share and exchange their experiences and culture. There will be over 450 wine and spirits exhibitors from China, Spain, Italy, France, Greece, Australia, South Africa, Germany, Brazil, Turkey, USA, Korea, Japan, Switzerland, Argentina, Morocco, Hungary and Tunisia.
Dedicated Events
Best Buy China Competition
To introduce your Wine & Spirits and be awarded for the best value for money wine!
2012 juries included: Denis LIN, Lionel LE GAL, Fabio CARRICO DE SOUZA, Julien CUISSET, Yun HSU, Grace ZHENG, etc…
Wine Innovation Forum
To highlight and display your wines in this informational area about wine culture.
Explore high level dedicated conferences delivered by wine experts!
Wine Business Meetings
Business program dedicates to face-to-face meetings with the major wine buyers in China.
Master Classes
To organize your own tasting in a dedicated room.
Wine & Spirits VIP Gala (by invitation only)
Premium Networking Event in a prestigious place. Meet the top buyers from China!
More informations : www.sialwineworld.com