Results SIAL Wine World 2013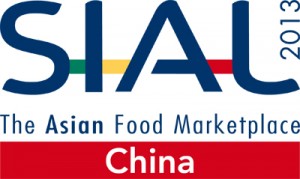 On May 7th, a panel of 8 judges made of: sommeliers, wine educators and journalists from professional magazines had performed a blind tasting of the wines & spirits submitted by SIAL WINE WORLD exhibitors. The Jury was presided over by Annette SCARFE MW and Tim WILDMAN MW.
The 8 Judges
Annette SCARFE MW (Master of Wine), Tim WILDMAN MW (Master of Wine), Ofilos WU (Wine Educator for Essene Wine Education), Dorian TANG (National Training Manager for ASC Fine Wines), J.P.LIN (Wine Educator, Columnist for Wine Press), Martin HAO (Editor in Chief for Wine Press), Julien BOULARD (Wine Consultant, Wine Educator), Jean Marc NOLANT (Wine Consultant for Hyatt Group, Founder of Root Cellar).
This year 287 wines and spirits from 11 different countries (France, Spain, Italy, Germany, Greece, Tunisia, South Africa, Australia, USA, Chile and Argentina) compete to win one of the Best Buy Prize awarded through 9 different categories, including trophy prize for Hentley Farm The Beauty Shiraz in order to highlight the very best quality submitted by Australian wines.
In the presence of Mrs. Valerie Lobry – Managing Director of Agriculture & Food Division, COMEXPOSIUM, Mr. Dursun Topcu – Vice-Chairman of Istanbul Chamber of Commerce Turkey and all the VIP of SIAL, the awards ceremony took place May 8th during the SIAL CHINA VIP Gala Dinner at Himalaya Hotel. More than 400 officials, VIPs and exhibitors from the industry attended the ceremony.