Business alliance between Philippe Raoux's company and Chinese giant COFCO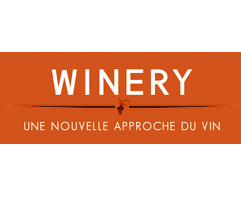 Philippe Raoux, who is both a merchant and the proprietor of wine estates in the Bordeaux area and the Winery cellar – a leading wine tourism site in the Aquitaine – has sold Château Viaud to Cofco, the number one State run company in the Chinese food industry.
After 18 months of meetings and negociation, this partnership has opened up new development perspectives for Philippe Raoux's firm. Cofco is in effect the largest importer of food products in China, a country which has now become the leading importer of Bordeaux wines.
This is the most important transaction to be signed between a private French company and a Chinese group.
Château de Viaud, acquired by the Raoux family in 2001, is an estate located in Lalande de Pomerol, whose wines have won many awards. Its sale gives Philippe Raoux the opportunity to continue to develop La Winery, a wine tourism complex he created in March 2007 and which has just exceeded the threshold of 55,000 visitors for 2010.
Cofco is rated in the TOP 500 international companies by Fortune. Its activities cover a multitude of business fields, such as the food industry, finance and real estate. Wine represents one of the group's key sectors, channeled via Cofco Wines & Spirits, a subsidiary company owned by the Cofco group.