On the Wine Road from Bordeaux through Graves to Sauternes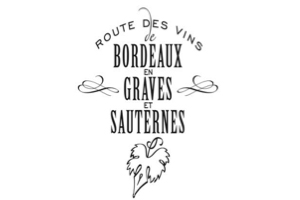 by Maxine Colas

The new signposted wine route from Bordeaux to Sauternes, which runs through the Pessac-Léognan, Graves and Barsac appellations before reaching its final destination in Sauternes, was inaugurated last month.
The project, which has taken 3 years to put together, consists of 63 roadsigns indicating the successive appellations which run from the Bordeaux suburbs to the land of golden sweet white wine in the southernmost part of the vineyard (mainly on the D113 road) and an attractive, detailed roadmap for visitors.

 According to Dominique Guignard, president of the Association responsible for this initiative, and owner of Château Roquetaillade La Grange in Mazières, only 10 out of 100 visitors to Bordeaux make it to Sauternes, 50 km away. »Our aim is to double that figure », he said during the press conference held at the Bordeaux Chamber of Commerce last week.
On the 'route' website, tourists will find 3 suggested escapades in the Graves region : « Wine & Heritage », « Wine & River » and « Wine & 'Terroir' « . 

40,000 roadmaps, equipped with a QR code which can be scanned to access the website, have been distributed in the various Tourist Offices along the route. The maps and website contain extensive information about the numerous châteaux open to the public along the route, accommodation in the region, local gastronomy and restaurants, historical monuments and leisure activities (like canoeing in Barsac, or boat trips from Bordeaux down the Garonne River to Sauternes).  Unfortunately, the website and maps are not yet available in English….
Bordeaux wine guide
 – contact@maxinecolas.com