Best Buy China 2012 Competition Results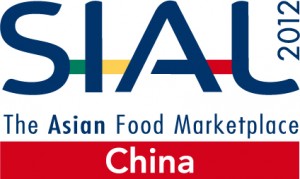 15 judges made of: wine buyers, sommeliers, wine educators and journalists from professional magazines had performed a blind tasting of the wines & spirits submitted by the exhibitors. The Jury was presided over by Denis LIN-famous wine writer, educator.
This year 92 wines and spirits from 13 different countries (France, Spain, Italy, Greece, South Africa, Tunisia, Australia, Austria, USA, Germany, Georgia, Chile and Brazil) compete to win one of the Best Buy Prize awarded through 9 different categories, including honor prize for Cachaca in order to highlight Brazil as the guest country of honor.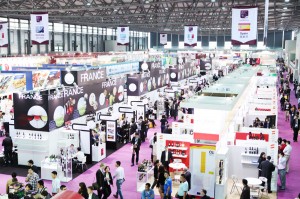 The Winners
Category Sparkling
Lotus International for Gran Legado Moscatel (Brazil)
Category White wine below 10 euros
Domaine St Ser for Domaine St Ser    (France )
Category White wine over 10 euros
Cape New Cape for Cuvee Giuseppe (Brazil)
Category Pink wine
Ningbo Shengjing Wine Co.Ltd for Nova (Australia)
Category Red wine below 4 euros
Ming Yin International for PKNT    Chile)
Category Red wine from 4 to 7 euros
Sumaruca    Tempranillo    Spain)
Category Red wine from 7 to 15 euros
Vina Cerron for Rabia    (Spain)
Category Red wine from 15 to 200 euros
Smith-Anderson Wine Group for Havens Winery (USA)
Honor prize Cachaca
Cie Muller de Bebidas for Reserva 51 (Brazil)

The Judges :
Denis LIN (Wine & Spirit writer, educator), Lionel LE GAL (General Manager – Gruppo Italiano Vini), Fabio CARRICO DE SOUZA (Head Sommelier – House of Roosevelt), Ben CRACKNELL (Manager – Osteria), James DAI (Gourmet 114), Francesco YE (Director – Enoteca), Grace ZHENG    (Wine Trainer – Freelancer), Jade SHEN    (Editor – Channelvino.com), Michelle LIU (PR Major), Kevin ZHANG    (Business Manager – Shanghai Chateau Olivier Trading Co), J.P LIN    (Wine Trainer – Freelancer), John Isacs    (CEO – Enjoy Gourmet), Julien CUISSET    (Wine maker – Chateau Grinou), Yun HSU    (Riedel Wineglass), Alan SIMENDIGER    (Sales Manager China – Ballande-Meneret)